Quilts by national and Cumbrian makers have been selected for their quality of craftsmanship and design, use of colour and innovative approaches for the Arts Council England supported exhibition, New Quilting at Rheged Arts Centre from Friday 3 March to Sunday 23 April. LV21 (on loan from the lightship of the same name) is one of three pieces I will be exhibiting in the show.
LV21 Cas Holmes, on location at the lightship, photograph by Gary Weston
11 March - 8 April Delighted to have been invited to take part in a new venture at the Farnham Pottery, Powered by Touch,
a programme of exhibition and events celebrating
the intimacy of the 'Hand Made'. In 'Common Lands, Common Spaces' Opens Tuesday -Saturday 10.00-4.00.
Stuff for Thought
a shared project of textile artist Heidi Drahota and the Human Rights Office of the City of Nuremberg is touring to the Prague Patchwork Meeting from 31st March to the 2nd April. You can read about the project on my blog post back in July 2016.
Art Textiles Made in Britain
will be exhibiting Concealed at the Minerva Gallery, Llanidloes, Wales, in
spring
6 May 2017 - 3 June
2017; (dates to be confirmed,) and Maidstone Museum, Maidstone, Kent, from December 9 2017 - February 10 2018.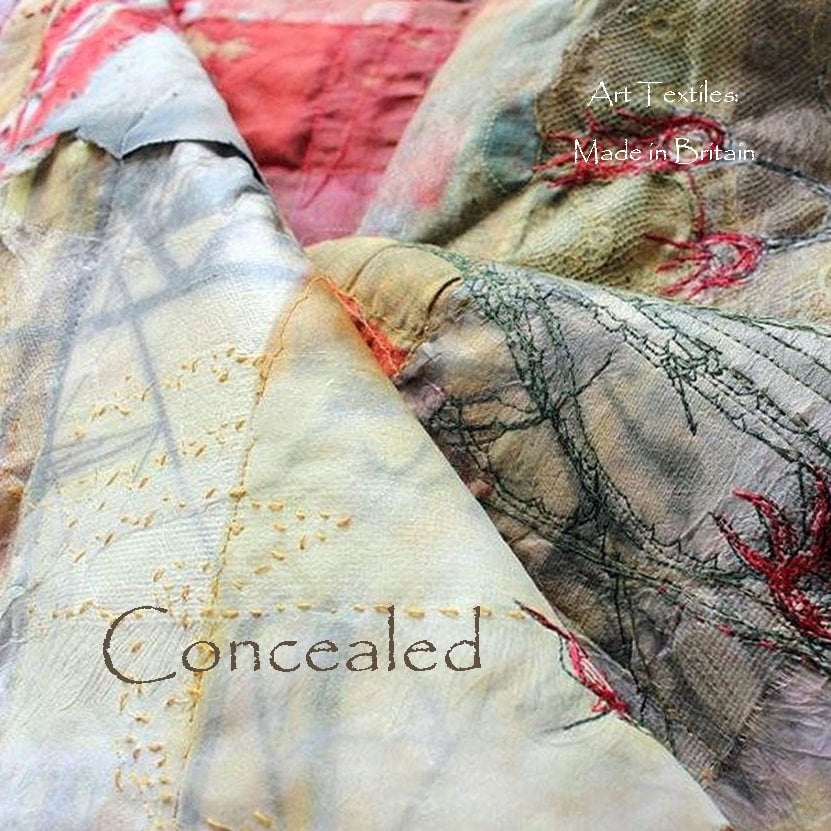 I
n Europe, I am delighted to have been invited to be exhibit Common Place, Common Land as guest artist in the Open European Quilt Championships, Maastricht, October 19th – October 22nd, 2017.
My studio in Kent is open by appointment
.Please
contact me
to arrange a visit, or with any other enquiries about my work and commissions. (Please note, where possible, I try to keep this information updated. If travelling any distance please check with gallery/organisation first)
All images and text copyright Cas Holmes and event organisors 2016. All rights reserved.